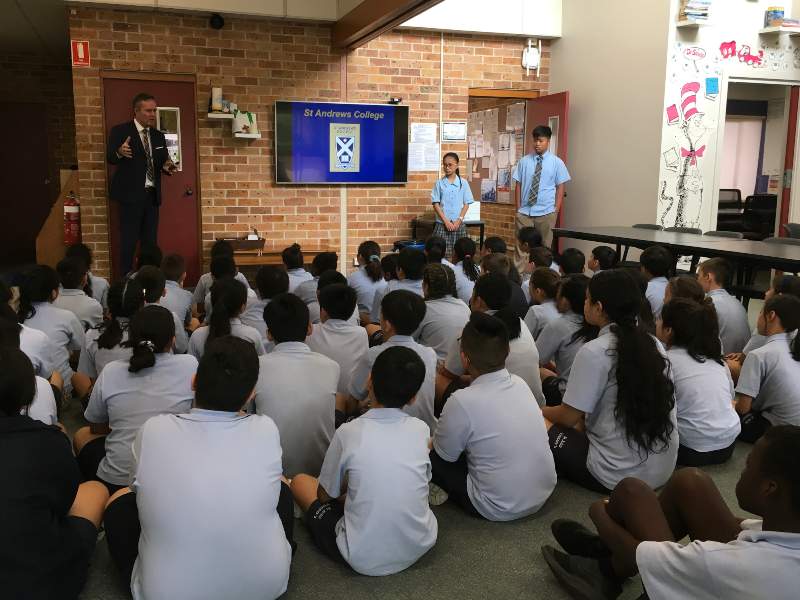 Last week, the Principal of St Andrew's College Marayong and Learning Leader of St Agnes Catholic High School paid our Year 6s a visit to talk about what awaits them in high school. They came with former St John Vianney's students who shared their great experiences and answered questions on how they can better prepare themselves for high school.

Students discovered a range of exciting subjects on offer such as Science, Drama, Rep Sport opportunities, even student exchange programs with other Universities from overseas such as Japan and Germany.

Many students wanted to know the challenges they faced as they transitioned from primary school to high school and how they were able to overcome them. The former SJV students reassured our Year6s that the first few weeks might be a bit overwhelming but they need not worry as they will get around it soon after.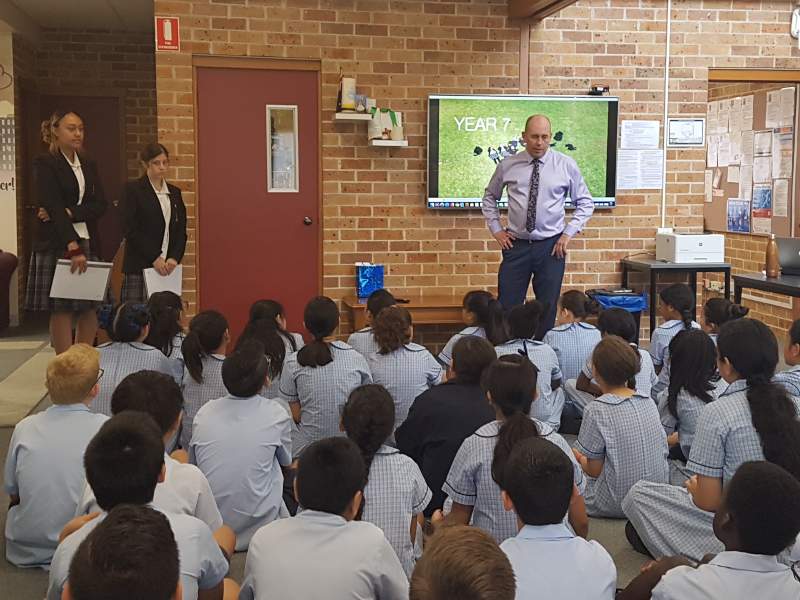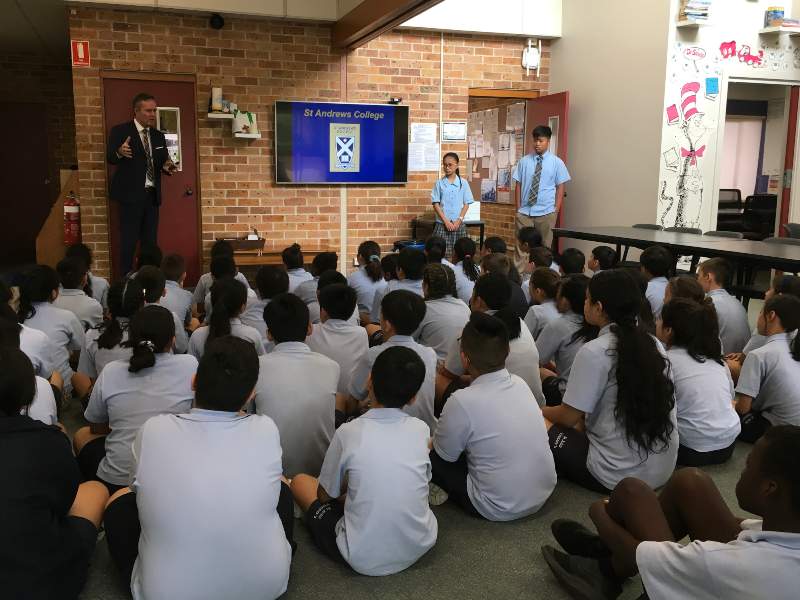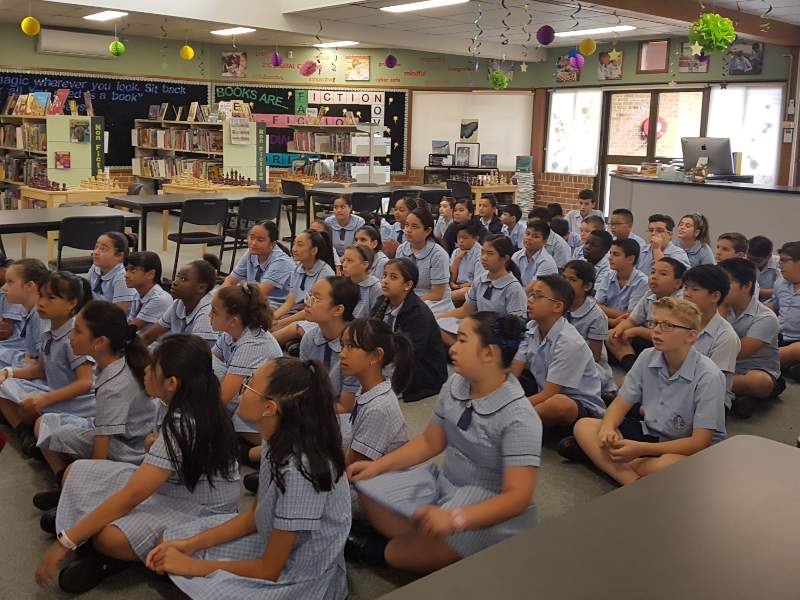 Our Year 6 students were also informed about the big renovations happening in their campuses that will hold new learning spaces for the creative arts, sports, and engineering to better prepare them for their future careers.

The talk ended with our Year 6 students getting some treats from both schools and learning more about these two good high schools.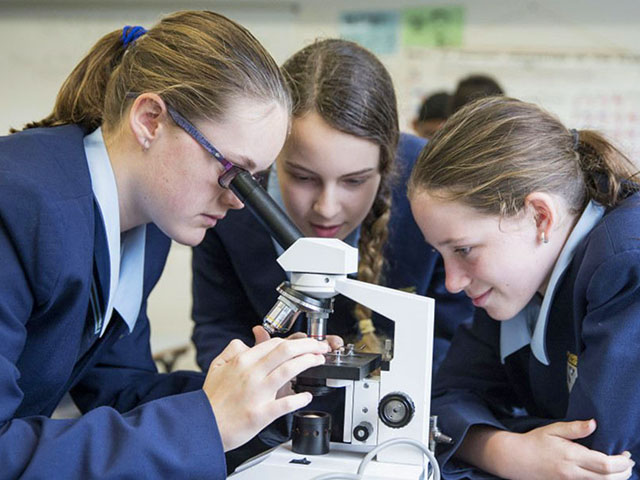 St Andrew's College Marayong
Learn More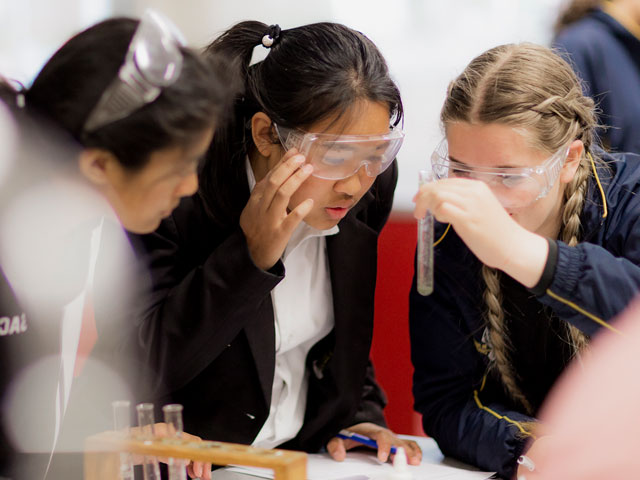 St Agnes Catholic High School
Learn More